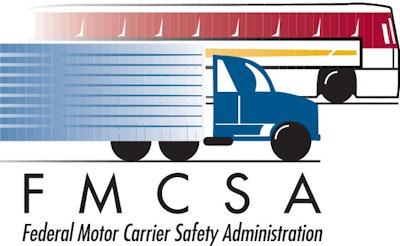 The Federal Motor Carrier Safety Administration is requesting emergency approval from the White House Office of Management and Budget to collect information from motor carriers using the COVID-19 hours of service waiver.
The waiver has been in place in some form since mid-March 2020, allowing carriers and truck drivers providing direct relief to the ongoing emergency to operate outside of normal hours of service regulations. The emergency declaration has been extended several times over the last year and a half and is currently set to expire Tuesday, Aug. 31. It's unclear whether the agency will extend the waiver again.
FMCSA said that neither the emergency declaration nor the regulations covering emergency declarations require that motor carriers and drivers operating under the declaration report their operation to FMCSA.
"As a result, FMCSA does not know how many motor carriers or drivers are relying on the Emergency Declaration," the agency said in its request to OMB.
FMCSA added that with the "unprecedented period" that the waiver has been in effect, the agency feels it is necessary to seek information "on the number of motor carriers and drivers relying" on the waiver "to evaluate the need for future extensions or modifications."
The agency requested that OMB approve the information collection request within seven days.