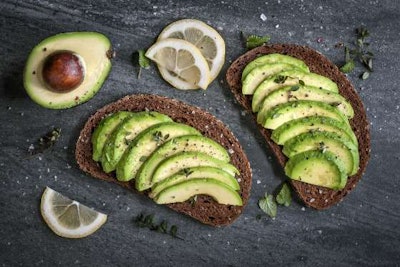 Trying to eat healthier can be challenging to start, but one small way you can get the ball rolling is by substituting some of the ingredients you already use regularly with healthier substitutes.
These heart-healthy substitutes, recommended by the American Heart Association (AHA), are a good place to start.
1. Whole-wheat flour
Use whole-wheat flour instead of white, processed flour so you can reap the benefits of the extra fiber in whole-wheat products. This will help keep you full longer, says the AHA. Use whole-wheat bread and whole-wheat pasta noodles for the same reason.
2. Avocado
Avocado has become one of the most popular fruits, and with good reason. You can use them as a healthier substitute for cheese or mayonnaise on a sandwich. It will still add that texture to your sandwich that you're looking for, but with the added bonus of all the heart-healthy fats in avocados.
3. Greek Yogurt
Greek yogurt can be used in place of sour cream by combining one container of nonfat greek yogurt with the juice from a fresh lemon. Choose an all-natural, plain greek yogurt because it won't have the added sugars you'll find in other yogurts, says the AHA.
4. Ground Turkey
Red meat can increase your risk for heart disease, so use ground turkey where you'd usually use ground beef in chilis, pasta sauces and burgers.
5. Extra-virgin Olive Oil
If you've got to use an oil to cook with, make it extra-virgin olive oil. It's a heart-healthy substitute for butter that you can use while cooking, and you can use it on top of salads as a healthier alternative to salad dressings.