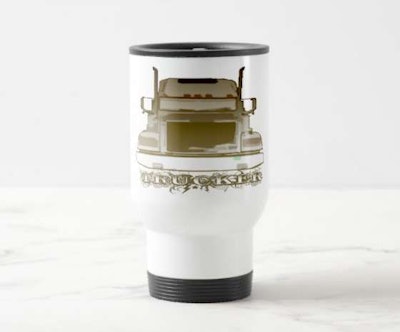 This custom trucking travel mug lets you show your love for your career in style. Available on Zazzle, the mug comes in white and stainless steel. It holds 15 ounces.
It has a rubber-lined lid that offers a tight, spill-resistant seal. It has a plastic handle and base. The interior is made of a double-walled stainless steel to keep drinks hot.
It is available from Zazzle for $27.90 per mug.