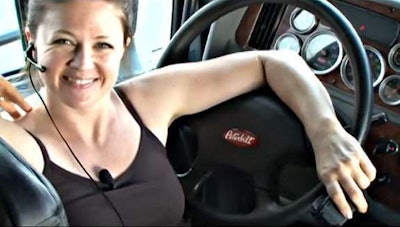 Early on in this 2009 video titled Mother Truckers: Women Who Drive Big Rig Diesels, the narrator says, "Imagine your wife, your sister, your mom, your girlfriend and even your grandmother behind the wheel of a big rig!"
As a woman who drives a truck you don't have to imagine anything. You are "behind the wheel of a big rig" day in and day out.
The narrator adds, "They're not quite like any other you'll meet and they certainly like each other."
Some things have changed for women drivers in the more than seven years since this video was produced. Others have remained the same. If nothing else, this video introduces you to women truck drivers who offer their views about what they do.