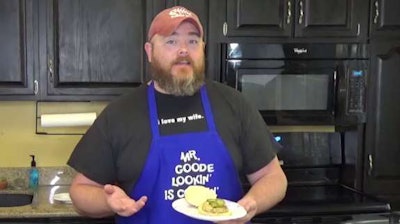 Jimmy Buffett, the sage of Margaritaville, knew that few things can satisfy your soul and your hunger like a certain sandwich when he wrote:
Cheeseburger in paradise.
Heaven on earth with an onion slice.
Not too particular, not too precise.
I'm just a cheeseburger in paradise.
But, being on the road as often as you are and with limited access to a hot grill or a sizzling griddle, sometimes one has to improvise. As it can in so many other ways, that slow-cooker you have in your sleeper can be your salvation.
This video shows how to find a little bit of burger paradise with your trusty crock pot.