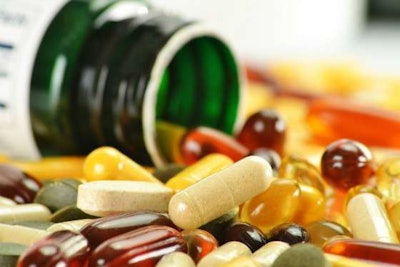 When your diet isn't giving you the nutrients you need, vitamins can help make up some of the difference. There are some specific vitamins that are particularly beneficial to women. Consider adding a women's multivitamin that includes four vitamins to your daily routine.
Consult with your doctor about vitamins you should be taking.
1. Calcium
Women are prone to osteoporosis and start losing bone density in their 20s. Keep your bones and teeth strong by adding a calcium supplement.
2. Vitamin D
This is essential to helping the body use calcium. According to WebMD, when the body has an insufficient amount of vitamin D, it begins to take calcium and phosphorous from your bones.
3. B Vitamins
There are eight B vitamins which help the body in a variety of ways, including boosting metabolism and keeping red blood cells healthy. Vitamin B12 also helps support healthy hair and nails.
4. Antioxidants
These include vitamins A, C and E. These vitamins help keep cells healthy and fight free radicals. They may help boost the immune system and prevent against heart disease.