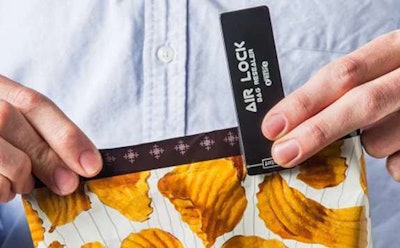 You look for bargains, clip coupons and keep an eye out for sales. Still shopping for food while on the road can be difficult and, at times, expensive. So, saving food is the same as saving money.
As hard as you might try, some food goes bad because you can't keep it fresh.
The Air Lock Micro-Thermal Bag Resealer helps stretch your food dollars by forming airtight, water-resistant seals on bags of chips, crackers, cookies and bread. You can reseal up to 500 bags with a single charge using a USB.