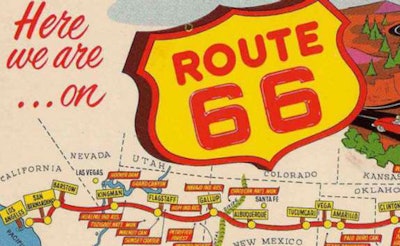 Nikki Silva and Davia Nelson are some of the best story tellers you're likely to have fill your ears, and most of their work is available online.
Better known as The Kitchen Sisters, Silva and Nelson collaborated on the radio stories long before podcasts were the shiny new audio objects they have become. Since 1979, they have produced more than 200 long-form audio stories on an array of topics. Their series have included:
Hidden Kitchens
The Hidden World of Girls
Lost & Found Sound
The Making Of …
The Sonic Memorial Project
In the process Silva and Nelson have delivered stories on, among other things, what we eat, what we listen to, successful women, and even a bit of highway you may have traveled, Route 66.
So, before your next long haul, click here and select some stories that will make your drive a little more enjoyable.