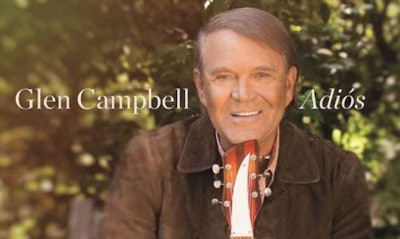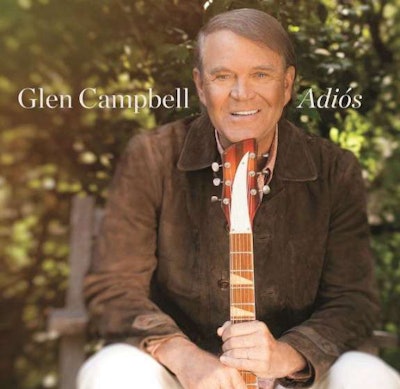 His was the voice of the late 1960s and '70s, churning out hit after hit that topped both the county and pop charts, and parlaying his musical career into success on TV and in movies.
Glen Campbell, now 81 and suffering from Alzheimer's Disease, had his career capped with the release late last month of Adios, which was recorded in 2012. That was the year of his farewell tour, which was captured in the documentary, Glen Campbell: I'll Be Me.
At the peak of his career, Campbell had chart toppers with Wichita Lineman, By The Time I Get To Phoenix, Gentle On My Mind, Rhinestone Cowboy, Galveston and Southern Nights. He had a hit TV show The Glen Campbell Goodtime Hour, and appeared with John Wayne in the hit movie True Grit.
Adios is a collection of songs Campbell is said to have loved but never had the chance to record. They include hits by and with some of Campbell's contemporaries.
The 12-cut studio album includes:
Everybody's Talkin'
Just Like Always
Funny How Time Slips Away, with Willie Nelson
Arkansas Farmboy
Am I all Alone (Or Is It Only Me), with Roger Miller
Am I all Alone (Or Is It Only Me), With Vince Gill
It Won't Bring Her Back
Don't Think Twice, It's All Right
She Thinks I Still Care
Postcard From Paris
A Thing Called Love
Adios