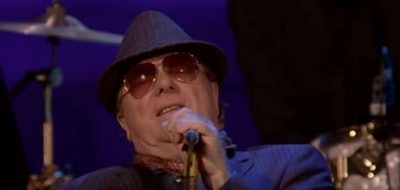 Sir Van Morrison delivers his 37th studio album Sept. 22 and its loaded with rhythm and blues and soul standards as well as several new songs by the man himself.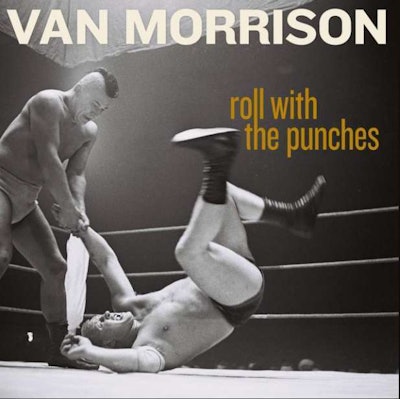 Morrison, who turns 72 next month, channels the likes of T-Bone Walker, Bo Diddley, Sam Cooke and Lighnin' Hopkins on the 15-song album, Roll With the Punches. He also delivers five new compositions of his own, and gets a little help from the likes of Jeff Beck, Georgie Fame, Paul Jones, Jason Rebello and Chris Farlowe.
In an interview with Rolling Stone, Morrison said, "I was lucky to have met people who were the real thing, people like John Lee Hooker, Jimmy Witherspoon, Bo Diddley, Little Walter and Mose Allison. I got to hang out with them and absorb what they did. They were people with no ego whatsoever and they helped me learn a lot."
Roll With the Punches allows Morrison to showcase what he learned from those legendary musicians.
The album is available for preorder for $13.98 on iTunes, Amazon, Google Play and Morrison's website.
Tracks include:
1. "Roll With the Punches" (Van Morrison & Don Black)
2. "Transformation" (Van Morrison)
3. "I Can Tell" (Bo Diddley & Samuel Bernard Smith)
4. "Stormy Monday / Lonely Avenue" (T-Bone Walker / Doc Pomus)
5. "Goin' To Chicago" (Count Basie & Jimmy Rushing)
6. "Fame" (Van Morrison)
7. "Too Much Trouble" (Van Morrison)
8. "Bring It on Home to Me" (Sam Cooke)
9. "Ordinary People" (Van Morrison)
10. "How Far From God" (Sister Rosetta Tharpe)
11. "Teardrops From My Eyes" (Rudy Toombs)
12. "Automobile Blues" (Lightnin' Hopkins)
13. "Benediction" (Mose Allison)
14. "Mean Old World" (Little Walter)
15. "Ride On Josephine" (Bo Diddley)
Van Morrison Live on the BBC