Headed to Dallas for the Great American Trucking Show starting tomorrow? If so, you better be ready to rock, as this year's massive truck show is loaded with music.
In addition to all of the custom show trucks, fleets recruiting drivers and health and wellness information that will be available, GATS will give those coming to the Kay Bailey Hutchinson Convention Center in Dallas plenty of free entertainment.
The Friday after-show party at a local landmark club? Free!
The finals of a search for the best singing trucker in the land? Free!
The long list of country performers brought to the show by Red Eye Radio? Free!
And, even music in the truck parking lot? Yes, that's free too!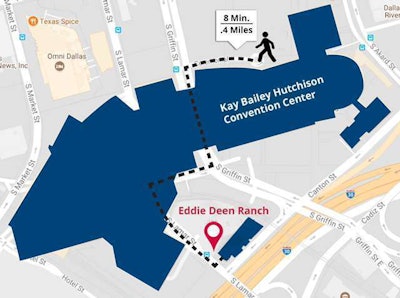 Music and Food Friday
New this year is the Take A Load Off party sponsored by Uber Freight and held Friday, Aug. 25 at Eddie Deen's Ranch, which is just a block away from the convention center. Free and open to GATS attendees with a tickets, the party runs from 5 p.m. to 8 p.m.and includes free barbecue sandwiches.
Providing the music are:
Trucker and singer/songwriter Tony Justice
Australian singer/songwriter Jayne Denham
Trucker and singer/songwriter Bill Weaver
Tickets are available at the Uber Freight booth in Lobby B, near the main entrance to the show floor.
There will be two shuttles running from the convention center and hotels to Eddie Deen's Ranch and then on to the TA|Petro Truck Parking Community from 5 p.m. to 8:00 p.m.
See who wins the Trucker Talent Search
Also on Friday is an event that has become a fixture not just at GATS, but in the trucking industry: the finals of the Overdrive-Red Eye Radio's Trucker Talent Search.
Held Friday at 3 p.m. on the Truckers News Stage in Hall "A", the finals will include performances by this year's three finalist:
Michael Lochmiller
Terrance Mathis
Richard Woods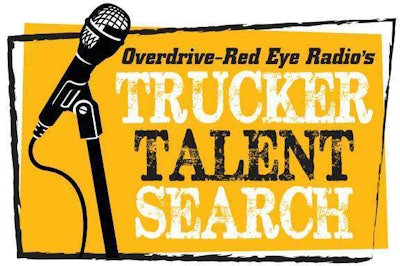 The first-place winner, selected by a panel of judges, receives $1,000, plus a studio recording session provided by AxleOutPro.
Lochmiller, a company driver for System Transport, lives in Las Vegas, Nevada. He says is first experience with recorded music was C.W. McCall's "Convoy." He also cites other musical influences, including James Taylor, Lynyrd Skynyrd and Jackson Browne, and says he has recently gotten into the "guys in the Texas music scene," including Ray Wylie Hubbard, James McMurtry and Gurf Morlix.
Mathis, a company driver for Kloeckner Metals, lives in Rockford, Illinois. His interest in music is rooted in years of singing in choirs and other church groups. A driver for 28 years, he started recording parody songs related to trucking and posting them to YouTube around three years ago.
Woods is an owner-operator leased to Eagle Systems. He lives in Hickory Flat, Mississippi. Woods, now 42, has been playing guitar since he was 13-years-old and has been writing songs off and on since he was about 20. He also plays in his church's worship band.
Red Eye Radio Network presents …
Westwood One's Red Eye Radio Network will host numerous live appearances by celebrities and and musical performances from country artists including:
Tyler Farr
Jerrod Niemann
Janie Fricke
Tony Justice
Jayne Denham
Bill Weaver
Music at the TA Petro Truck Parking
Truckers who drive their rigs to GATS will have access to free parking, along with a number of other services and activities at the TA-Petro Truck Parking Community. Located at the Cotton Bowl's Fair Park, the community will provide drivers with free shuttles to and from the convention center, food vendors, showers, restrooms and some tunes.
There will be live entertainment sponsored by Godspeed Expediters each night at the parking lot. Godspeed is owned by Les Willis, who backed Paul Marhoefer's "Elloree" music video that debuted earlier this year.