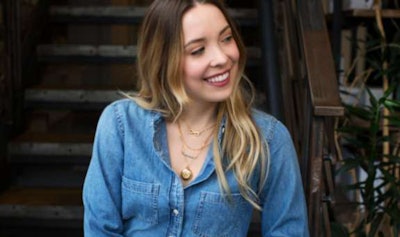 Life on the road can be demanding most of the time, uncertain some of the time and a bit unsafe on rare occasions.
That's why it makes sense to take steps to ensure your personal safety.
Oddly, a necklace from invisaWear can help. What looks like a stylish piece of jewelry is actually a discreet way to alert a loved one or police that you are in danger and need assistance. Double clicking the charm sends your location to police and lets your loved ones know you are seeking assistance.
The necklace pairs with a smartphone app and uses GPS tracking.
The invisaWear necklace has a month to go in an Indiegogo campaign, and you can place a pre-order for $79. Delivery is anticipated for July.