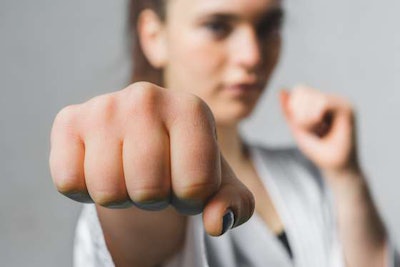 Mid-America Truck Show attendees can learn self-defense techniques for free at a Women In Trucking-sponsored seminar.
WIT and the Survive Institute, a self-defense training organization, are partnering to offer a free 90-minute self-defense course Saturday, March 24 during MATS. Doors will open at 8:45 a.m. in rooms C201-204 at the Kentucky Exposition Center. The program is open to all and free to attend, but identifications will be checked at the door.
Attendees will learn practical self-defense tips directly from Debbie and Mike Gardner, the founders of the Survive Institute.
"We are excited to offer the Survive Institute program for anyone who has a concern about personal safety and how to become more aware of potential negative encounters," said WIT President and CEO Ellen Voie. "This aligns with our mission to empower women (and men) and to minimize obstacles, such as harassment."