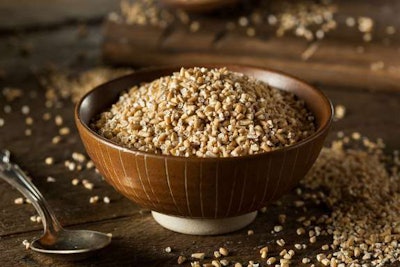 Apple pie is not just for dessert anymore.
In fact, there is much to recommend it as the main course in your most important meal of the day: breakfast.
And, to keep you from feeling too guilty, this recipe is actually for apple pie steel cut oatmeal that you make overnight in your truck's slow cooker.
Samantha at the Five Heart Home cooking blog created this slick way of making what ought to be a tasty and healthy breakfast. It calls for steel cut oats (these may take a little searching, and you cannot substitute other oatmeals), apples, apple juice, milk, maple syrup and some typical spices.
What makes this recipe different is that you actually put all the ingredients in an oven-safe baking dish (think Pyrex or Corningware) and then surround it with water in the bottom of the slow cooker. (This is the classic bain marie technique for cooking with a hot water bath.)
Put the oatmeal/pie together at bed time, set your slow cooker on low, wake up eight hours later and get your day started like never before.