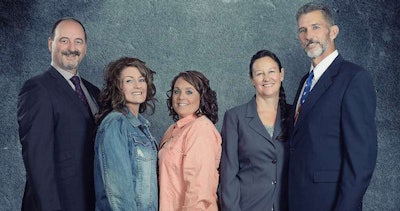 Over five years, there have been 31 Citizen Drivers and each have had a TA-Petro location dedicated to them. Three of the five 2018 Citizen Driver honorees were women, and each of them will have a truck stop location of their choosing named after them during a ceremony.
Those ceremony dates and times are:
June 20 at 6:30 p.m.: Danny and Cindy George – TA Wheat Ridge, Colorado – "Danny & Cindy George Wheat Ridge Travel Center"
June 22 at 1 p.m.: Ingrid R. Brown – Petro Oklahoma City, Oklahoma – "Ingrid R. Brown Oklahoma City Stopping Center"
July 6 at 1 p.m.: Carol Wolder-Nixon – TA North Bend, Washington – "Carol Wolder-Nixon North Bend Travel Center"
Nominations are now open for TravelCenters of America's 2019 Citizen Drivers program, an initiative meant to honor truckers for their careers, along with their work outside the industry through good citizenship, safety, community involvement and leadership. Anyone can nominate a truck driver. Nomination forms, rules and additional information is available from TA online. TA will accept nominations through Sept. 30.