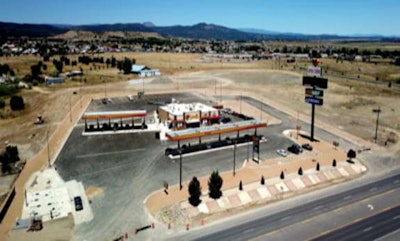 The newest Love's Travel Center opened Thursday in Las Vegas, New Mexico, which is located in the northeastern part of the state. The company has also added new lines of sandwiches for breakfast and lunch.
Located at the intersection of Interstate 25 and North Grand Avenue (Exit 347), the more than 6,000 square-foot facility features:
32 truck parking spaces
Subway
Chester's Chicken
four showers
laundry facilities.
"We're happy to bring more clean places and friendly faces to Northeast New Mexico," said Tom Love, founder and executive chairman of Love's. "Las Vegas is a great area for travelers passing through to Santa Fe or Albuquerque and we're excited to be a stop along the way."
New breakfast and lunch sandwiches added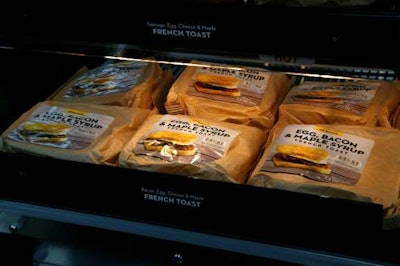 Some Love's Travel Stops now serve more fast, convenient breakfast and lunch items as the company recently debuted its own line of sandwiches and wraps baked daily in-store.
Customers can choose from six breakfast wraps and sandwiches and five lunch wraps. The breakfast and lunch items are available in select stores and will be introduced at additional stores throughout the year. Store employees begin baking breakfast daily at 5 a.m. and lunch at 11 a.m.
Signature menu options include double sausage biscuits; bacon, egg and cheese French toast; chicken fajita wraps; double barbecue pork wraps and more.
"We're excited to offer customers meal options that aren't available anywhere else on the road," said Mark Romig, director of merchandising for Love's. "Our customers have limited time when they stop with us, so we want to offer them additional great-tasting options that are also portable and ready to eat when our customers are looking for something on the go."