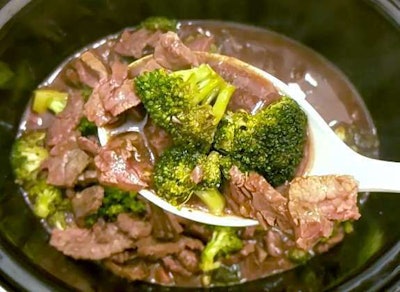 Sometimes you really — and we mean really — want Chinese takeout. When that desire strikes while you are on the road, you may be out of luck as few truck stops offer Chinese food.
But, if you have a slow cooker, you can enjoy this Chinese staple. This beef and broccoli recipe comes from the Savory Tooth food blog. It takes about 15 minutes to prep and two and a half hours to cook.
What's your "go to" dish when you order Chinese food? Sweet and sour chicken? Lo mein? Moo goo gai pan? Tell us the comments section below.