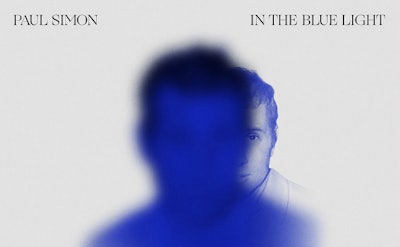 Don't look for many of Paul Simon's greatest hits on his latest album, which arrives as he undertakes what he is calling his farewell tour.
In the Blue Light is a collection of many of the less-known songs the 77-year-old singer-songwriter created after his heydays with Art Garfunkle. The album features collaborations with artists who have joined Simon to deliver new looks at mostly less-familiar tunes from Simon's solo career.
Included are songs that appear on There Goes Rhymin' Simon (1973), Still Crazy After All These Years (1975), One-Trick Pony (1980), Hearts and Bones (1983), The Rhythm of The Saints (1990), You're The One (2000) and So Beautiful Or So What (2011). Joining Simon are jazz greats trumpeter Wynton Marsalis, guitarist Bill Frisell, and drummers Jack DeJohnette and Steve Gadd.
Writing in Rolling Stone, David Browne said, "At its best, In the Blue Light amounts to a dream setlist for devoted PaulHeads who wish he'd do entire shows of rarities and not bother with oft-played hits."
Songs on the new CD include:
1. One Man's Ceiling Is Another Man's Floor
4. How the Heart Approaches What It Yearns
5. Pigs, Sheep and Wolves
6. René and Georgette Magritte with Their Dog After the War
9. Some Folks' Lives Roll Easy
10. Questions for the Angels
Here is one of the great moments in Simon's career with Chevy Chase: