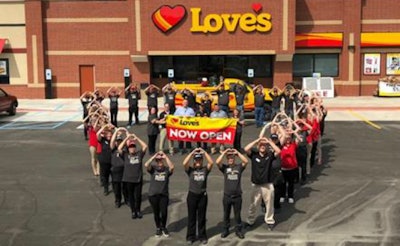 If your driving takes you to U.S. 31 near Indianapolis, you have a new place to stop to rest and refuel.
Love's Travel Stops Monday opened its newest store in Tipton, Indiana. Located near the intersection of U.S. Highway 31 and state Route 28, the new Love's includes 69 truck parking spots.
The more than 12,000 square foot facility is open 24/7 and also features:
a Hardee's restaurant
five showers
laundry facilities
a Speedco location
"Tipton is a popular stop for professional drivers along U.S. Highway 31 in the Indianapolis area," said Tom Love, founder and executive chairman of Love's. "Our customers have been asking for more locations in Indiana, and we're happy to provide them with another clean and friendly travel stop in the Hoosier State."
In honor of the grand opening, Love's will present a $2,000 donation to the Boys and Girls Club of Tipton.