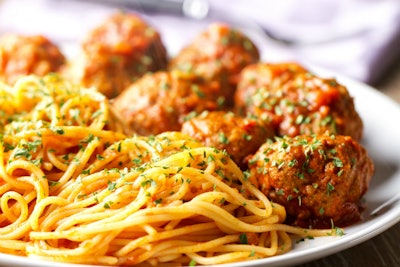 Few things are as welcome at the end of the driving day as an open parking spot at your favorite truck stop, a clean shower and a hot meal that doesn't come in a bag or served with a plastic fork.
While it can't do anything about where you park or if the shower has been scrubbed down, but your truck's slow cooker can provide that meal you so richly deserve.
Few are more filling and comforting as that American classic, spaghetti, and meatballs.
This slow cooker version takes about four hours and yields enough for dinner and either a late night snack or tomorrow's lunch.
Get the recipe and preparation details from the blog Creme de la Crumb.