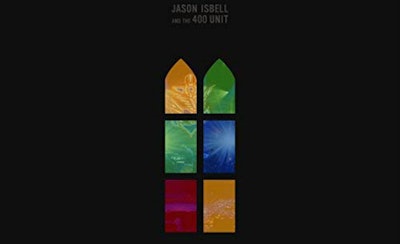 The latest album from Jason Isbell and the 400 Unit is a compilation of the band's performances at the so-called Mother Church of country music, Nashville's Ryman's Auditorium.
Live From the Ryman collects performances of tunes from the band's three previous albums: 2013's Southeastern, 2015's Something More Than Free and last year's The Nashville Sound.
"The plan was to get these three records recorded and released and then make a live album that documented this period of time," the former Drive-By Trucker told Billboard.
Included on Live From the Ryman are:
1. "Hope the High Road"
2. "24 Frames"
3. "White Man's World"
4. "Flagship"
5. "Cumberland Gap"
6. "Something More Than Free"
7. "The Life You Chose"
8. "Elephant"
9. "Flying Over Water"
10. "Last of My Kind"
11. "Cover Me Up"
12. "Super 8"
13. "If We Were Vampires"