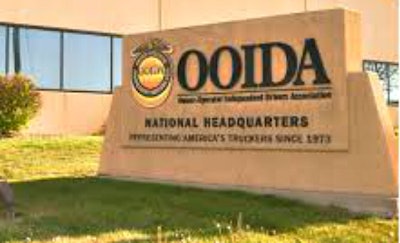 A woman who got into the trucking industry when she and her husband both lost their jobs has joined the board of directors of the Owner-Operators Independent Drivers Association.
Linda Allen of Spring Hill, Florida is one of five alternate board members who will be sworn in by OOIDA President Todd Spencer at the spring meeting of the board in April.
The other four new alternates are:
Rodney Morine of Opelausas, Louisiana
Brad Peterson of Brookings, South Dakota
Danny Schnautz of Pasadena, Texas
M. Carl Smith of Marysville, Ohio
Every two years, OOIDA's voting members cast ballots to elect alternates to the board of directors. Voting for the two-year alternate positions closed on Jan. 31 with five new alternates elected. On Feb 6, Bob Esler, chairman of OOIDA's Nomination-Election Committee, announced the names of the newly elected alternates.
According to information on the OOIDA website, Allen entered the trucking industry 10 years ago during the economic recession when both she and her husband lost their jobs. At the time, her husband knew how to drive a truck so they both got their CDLs, bought a truck and obtained their own authority.
Allen believes that navigating trucking regulations is a difficult process for new drivers. Another problem for new drivers is inadequate driver training, according to Allen.
With a bachelor's degree in political science, Allen has worked and volunteered as a lobbyist in Georgia, and worked as a state legislative director at a motorcycle organization.
She and her husband currently haul refrigerated freight – ice cream, beef, frozen and dry goods.