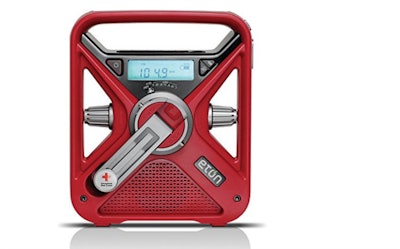 This has been a brutal February for the weather in much of the country with everything from blizzards, to record-setting cold, to flooding, to at least one tornado. And, that means that life on the road for the typical trucker has been complicated.
It also means having the most accurate and up-to-date weather information is critical not just for getting to your destination on time, but also for being safe while doing so. It helps to have a CB in your cab and a well-charged smartphone loaded with weather and travel apps.
But, the American Red Cross FRX3 hand-cranked AM/FM weather alert radio can also help. When the radio's "alert" function is on, it will automatically broadcast emergency weather alerts for your area. It picks up broadcasts from all seven National Oceanic and Atmospheric Administration weather band stations.
It also has a port to charge your smartphone as well and has a built-in flashlight and distress beacon.