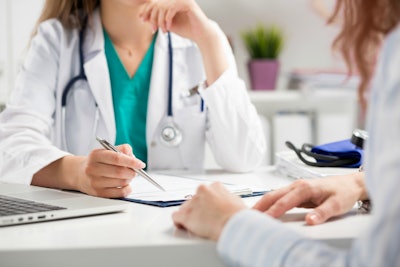 As a conscientious truck driver, you'd never simply drive your truck for miles and miles and miles while never stopping to check the tires, fluid levels, condition of the brakes or even simply clean the windshield, would you?
You shouldn't do that to your body either.
While you may be feeling fine and have no serious health concerns, it still makes sense to see your health care provider on a somewhat regular basis. And, most medical sources suggest annual checkups.
Sure you need to keep up to date with your DOT physical, but even as comprehensive as that may be, there are other things you ought to have checked regularly. Think of it as preventative maintenance for your body.
An annual checkup is a time to:
Get an overall assessment of your health and how it may have changed since the last time you saw your health care provider.
Find out if you are up to date on necessary shots. For some drivers, especially flatbedders who have to secure loads, it may make sense to ask your doctor about getting a tetanus shot.
Confer with your health care provider about any mental health issues — depression, anxiety, loneliness, stress — you may be concerned about.
Get advice on your weight and general fitness. Your health care provider can help you create a safe and effective wellness program if you need one.
Discuss any concerns you may have about menopause, birth control options, and sexually transmitted diseases.
Receive any cancer screenings that may be necessary.
Be screened for hepatitis A, B or C.
And, maybe most importantly, ask any questions you may have.
Yes, taking time out of your schedule to see a doctor when there isn't an immediate, pressing issue can be difficult. If you're OTR, it might be tough to coordinate your home time with your doctor's schedule.
Plus, there can be a cost issue for some drivers who may not have insurance or have coverage that excludes wellness visits and annual physicals. You may have to save up to pay for such a visit or find a community clinic that may provide free or reduced price appointments.