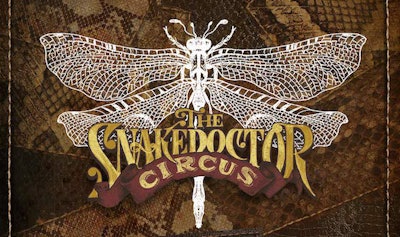 Billy Ray Cyrus' new album, "The SnakeDoctor Circle," arrives Friday, May 24.
The album features Cyrus' longtime collaborator Don Von Tress, who wrote Cyrus' multi-platinum hit "Achy Breaky Heart." Von Tress is featured on two of the new album's tracks.
"'The SnakeDoctor Circus' album certainly has a lot to say and the music reflects all my influences. My goal has always been to make music that would touch people's lives around the work. I'm excited about getting the music to the people," Cyrus said.
The album is available for preorder on Amazon and iTunes.
The album's tracklist:
1. Guns, Gold & Guitars
2. The Reckoning
3. Barely Enough
4. Goddess of Democracy
5. I Think Your Time's Come
6. The Blood of the Devil
7. Angel in My Pocket
8. Take is Easy Greazy
9. I've Been Around