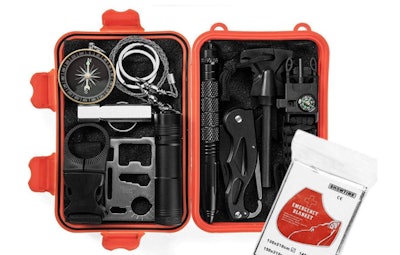 May you spend the $23.99 for this emergency kit and never have to use it.
But, if you do find yourself on the road and in need of gear to keep you safe, secure and even signal for help, this small kit may save the day. Packed with 13 tools, the kit is designed for outdoor adventures, but will also come in handy in many OTR situations.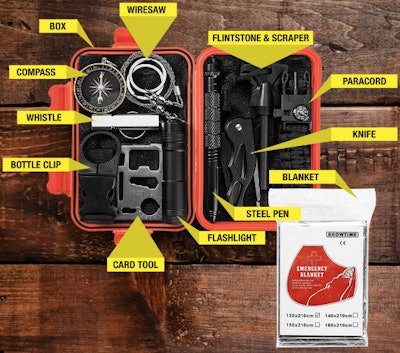 The kit includes:
wire saw
pen
flashlight
jackknife
paracord
compass
emergency whistle
11-function credit card tool
bottle clip
emergency blanket
fire-starting flint
All of this comes in a 6.5″ x 5″ hard-shell case and can store easily in your truck's glove compartment or door pocket.