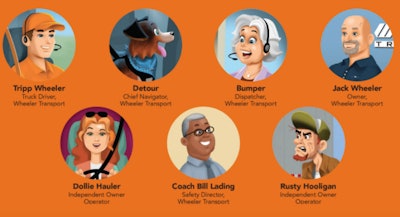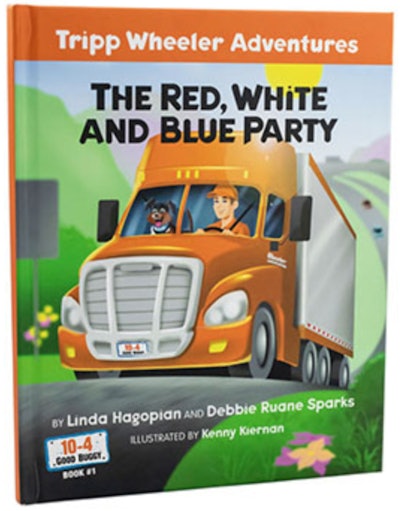 Deb Sparks knows a bit about the American trucking industry and truckers. Her resume includes high-profile gigs at the American Trucking Associations, Truckload Carriers Association, Wreaths Across America and in the new year, she'll lead the Women in Trucking organization.
Recently, Sparks and business partner and co-author Linda Hagopian drew on that background to write a book about a young truck driver, the family fleet he drives for, his canine driving companion, Detour, and some of the folks he encounters as he drives. But, this is not a novel, a how-to or a non-fiction insider look at the industry.
Nope, Sparks and Hagopian along with illustrator Kenny Kiernan created a children's book. The Red, White and Blue Party, is the first in a planned series called The Tripp Wheeler Adventures and hit bookstore shelves and online outlets recently. The books are aimed at young readers and are meant to explain the job and also showcase the joys of traveling the country.
The authors made sure that young readers got an accurate picture of the trucking industry today. The Tripp Wheeler Adventures include two strong female characters: Dollie Hauler, an independent owner-operator and Bumper, Tripp's grandmother and dispatcher at the family's trucking company. Sparks and Hagopian wrote Dollie Hauler as a strong, successful trucker who becomes Tripp's mentor on the road.
See more about Tripp and the gang on their website.
Sparks and Hagopian recently talked about the book for our podcast. Give it a listen.