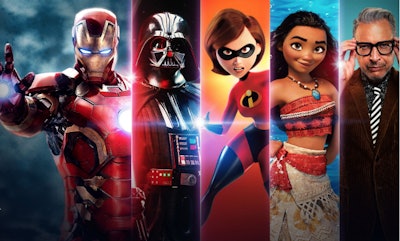 If one of your New Year's resolutions is to pamper yourself a little more while on the road, there's a new way to see some of the most popular, most successful and most entertaining video content available online today.
Disney is the latest entry in the online streaming world and it makes available an impressive, ad-free array of movies, TV shows and sports programming. A monthly subscription to Disney Plus delivers:
new movies from Disney and ones from its archives
original made for streaming Disney programming like "The Mandalorian" and a live-action version of "Lady and the Tramp"
movies from Pixar, Marvel, Star Wars, National Geographic, and 20th Century Fox
That package costs $6.99 per month. You can sample it with a seven-day free trial.
Or, for $12.99 per month, you can add all programming from ESPN and Hulu.
You can sign up for either online.