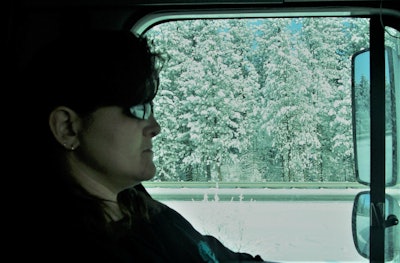 Our colleague Todd Dills, senior editor at our sister publication Overdrive recently wrote about new research being done about sexual harassment in the trucking industry.
Dills' story begins:
"Western Kentucky University School of Nursing Instructor Kim Bourne has completed coursework toward a doctoral degree in nursing with a certificate in occupational and environmental health. Her finale ongoing component is a research project in which she's asking female professional truckers to participate.
"An online survey module, accessible via this link, takes users through a series of questions with a goal, at the conclusion of the project, of determining the prevalence of sexually harassing behaviors toward female drivers in trucking. "There's not been a lot of research done at all in this area," Bourne says, even as groups around the industry have collected plenty of examples of such behaviors' occurrence in team training and other scenarios, and some women's cases have seen the light of day in court.