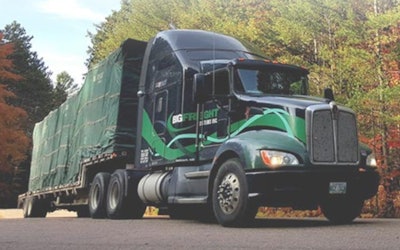 Attending industry conferences sometimes is not the most stimulating way to spend several days.
But such was not the case for Tara Patterson and Marycel Juan, who attended a human resources conference last spring. Instead of being bored, they were inspired. When they returned to the offices of Big Freight System, Inc. in Steinbach, Manitoba, Canada the two women got corporate support to create an empowerment committee. That committee is now working to attract more women to Big Freight and support and encourage the ones already working for the company, which is part of the Daseke organization.
In this edition of the She Drives Podcast, Patterson and Juan discuss the committee, its aspirations, and the status and future women in trucking.
(Note: In the podcast introduction, Big Freight is mistakenly identified as being located in Winnipeg. It's operations center is in Steinbach.)