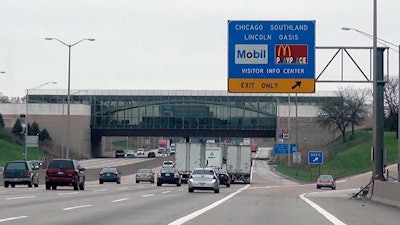 In February, Illinois State Police warned of a cargo theft ring victimizing truckers parked at two rest areas on Interstate 80. Now, they are warning of more cargo thefts occurring at two rest areas near Chicago.
ISP reports, "There has been an increase of cargo thefts to commercial vehicles along the southern Tri-State (Tollway) at the Lincoln Oasis and Hinsdale Oasis. Vehicles and trailers should not be left unattended for extended periods while stopping at these locations, especially during the overnight hours."
The ISP said truckers need to be extra cautious when parking at any Oasis due to an increase in cargo thefts. They suggest drivers:
Utilize padlocks and other safety measures to prevent easy access to trailers
Do not leave trailers unattended for extended periods
Do a visual check and walk around of your vehicle/trailer frequently
Call 911 if they see any unusual activity or offloading.
To help combat the cargo thefts, ISP says lighting is being improved and extra patrols added.