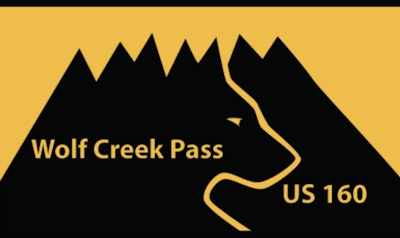 If your driving takes you on U.S. 160 and through Wolf Creek Pass in the San Juan Mountains, don't be surprised if you get stopped by nice folks from the Colorado State Patrol and the Colorado Department of Transportation. Even if you're doing nothing wrong, you may very well be stopped.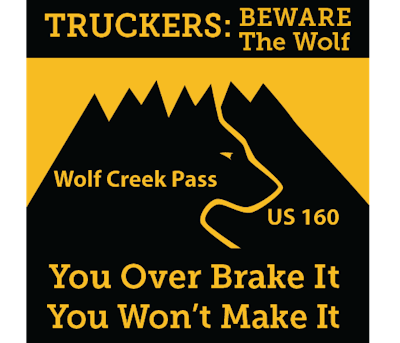 Throughout this month, the troopers and CDOT are stopping truckers to educate them on the difficulties and potential dangers of traversing the 8-mile-long descent. The stops at the summit of Wolf Creek Pass are intended to educate truckers about the dangers of Wolf Creek Pass, inform them of the locations of tight turns, and educate them about the importance of downshifting and maintaining a slow speed on the pass's west side.
According to CDOT, there were 47 truck wrecks on Wolf Creek Pass between 2015 to 2019. Three drivers died in these crashes.
CDOT has maintained an educational campaign called Beware The Wolf to arm truckers with what to expect and how to deal with this stretch of highway in the San Juan Mountains in southwest Colorado.
CDOT says most of the crashes on Wolf Creek Pass occurred at the switchback curve near the Wolf Creek scenic lookout area, as a result of drivers going too fast and often losing their brakes.
According to the agency, truckers traversing Wolf Creek Pass should:
Check their brakes before descending the pass
Maintain a low speed in low gear, and use flashers to warn other vehicles of your speed
Do not ride the truck's brakes; this will cause overheating and possible loss of the brake system
Consider using the truck's Jake brake to help control the speed of a heavy truck. However, the best practice is to remain in a low gear to avoid overheating.
Keep brakes cool by pulling into brake stations, or onto the shoulder of the road, if they can locate a safe spot