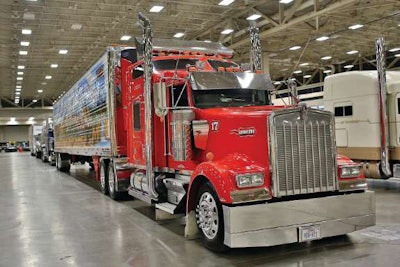 Dustin Pope had one of the most dramatic-looking trucks in the Pride & Polish competition at the 2014 Great American Trucking Show in Dallas.
Named "Cash on the Barrelhead", Pope's 2003 viper red Kenworth W900L was paired with a Utility reefer.
Pope won Best of Show Working Combo, was named first in Working Combo 2001-2007 and third place in Custom Paint Combo.
Von Otto was the artist for the murals on each side of the trailer.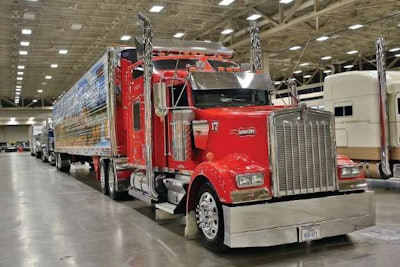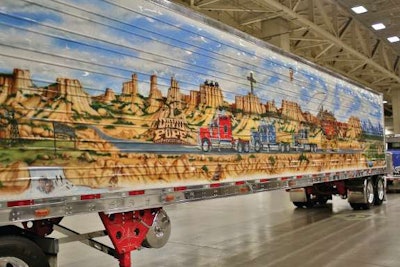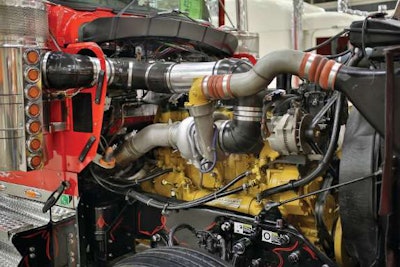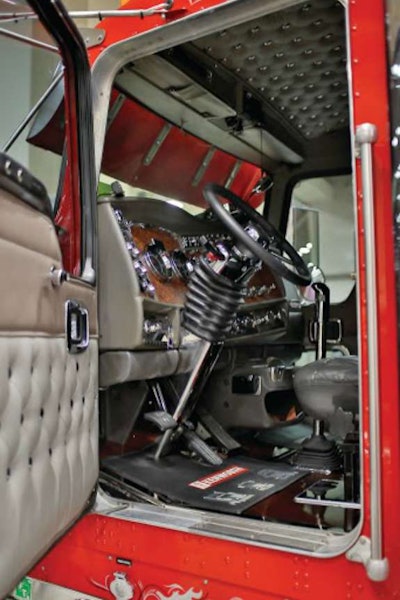 Check out Overdrive's 2013 video with Pope