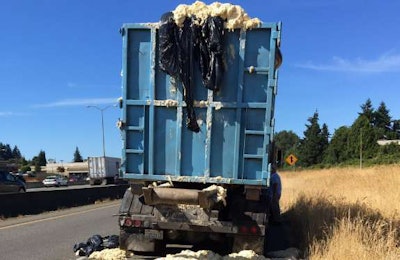 When was the last time you had cargo that got bigger as you drove? So much bigger that it escaped your trailer.
It appears that happened to one trucker Monday, July 24, while driving on I-5 near Tacoma, Washington.
Atlas Obscure reports a truck was loaded with garbage bags filled with bread dough. It seems warm weather activated the yeast in the dough, causing it to expand, break the garbage bags and spill out of the truck.
Washington State Trooper Brooke Bova stopped to assist and shared on Twitter what she saw.
When you think you've seen it all….dough! The heat is making it rise! pic.twitter.com/XpA5UAJyj7

— Trooper Brooke Bova (@wspd1pio) July 24, 2017