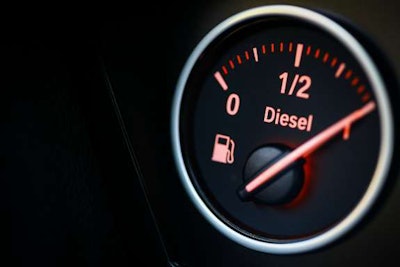 Truckers in California will now see increased prices at the pump after a 20-cent increase to the state's diesel tax went into effect Wednesday, Nov. 1.
But, California is not alone. Six other states this year have increased fuel taxes, including Indiana, Montana, New Jersey, South Carolina, Tennessee and West Virginia.
The excise tax on diesel in California jumped from 16 cents per gallon to 36 cents per gallon Wednesday. The state has also increased the sales tax rate on diesel from 9 percent to 13 percent.
California Gov. Jerry Brown signed a bill into law in April that included the tax increases. The state expects to generate a combined $10.8 billion by increasing the diesel excise and state tax rates, along with $24.4 billion from a 12-cent gasoline tax increase. The money generated by the taxes is to be used to fund transportation projects such as rebuilding roads and bridges.
Check out what the Marketplace radio show said on the topic: