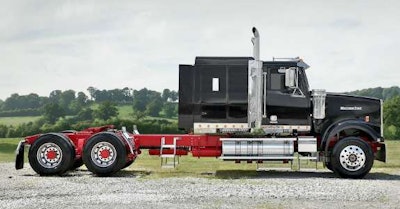 It appears that former Environmental Protection Agency chief Scott Pruitt had the last word on glider kits on his way back to civilian life.
The U.S. EPA told The New York Times that it will not enforce Obama-era emissions restrictions placed on glider kit manufacturers at least through the end of next year, giving glider kit builders like Fitzgerald Glider Kits a substantial victory in their fight against the regulations.
Starting this year, glider kit manufacturers were limited to building 300 trucks a year that did not comply with the Phase 2 emissions regulations, finalized by the EPA in 2016.
The EPA has a rule in the works to permanently repeal the glider-specific portions of the Phase 2 emissions standards, but the rule has not yet been made final, leaving glider kit builders caught in a regulatory limbo. The EPA proposed the rule in November 2017, just over a month before the 300-truck cap was slated to take effect, leaving the agency little time to finalize the repeal before Phase 2's January 1 effective date.
However, EPA Press Secretary Molly Block told The New York Times the agency is "exercising its enforcement discretion" this year and next year and will not hold glider kit makers to the 300-a-year cap.
The 300-truck cap was meant to offer fleets and owner-operators an exemption from the regs, so that truck owners who wanted to equip glider kits with older engines could do so. But for builders who assemble and sell thousands of trucks a year, like Fitzgerald, the regs would have caused them to dramatically alter their businesses to stay alive.
Receptive to these concerns, EPA under President Trump sought to overturn portions of the Phase 2 regulations that applied to glider kit makers.
The move has been fought by major truck OEMs like Volvo, Cummins, and Daimler.