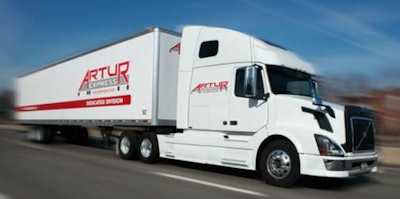 Artur Express, which is based in St. Louis, is adding to its fleet.
The carrier recently purchased 115 new trucks, which start arriving July 17. The company recently ordered 30 Freightliners, set to arrive in mid-December.
"It is exciting to be able to celebrate our 20th year of operation with this much continued growth," said Steve Green, director of fleet operations at Artur. "By adding these new trucks to our fleet, we'll be able to welcome even more truckers to "The Trucker's Company," while also rewarding the drivers who work hard for us every day with brand new trucks."
Founded in 1998, Artur is a full-service, nationwide transportation, and logistics company with terminals in California, Pennsylvania, and Florida. The company was recently recognized as a top place to work.