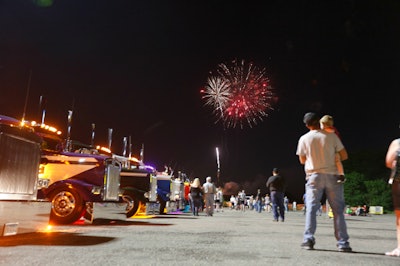 Truck lights and fireworks lit the night of day two of SuperRigs Friday. Dozens of good-looking and hard-working trucks assembled at the Trails Travel Center in Albert Lea, Minnesota, for the 37th annual Shell Rotella SuperRigs truck show.
Some of the flashiest show trucks and best-looking working trucks from throughout the trucking industry will compete for cash prizes and a chance to be included in the 2020 Shell Rotella calendar.
Here's a look at some of the trucks that pulled in to Albert Lea Friday. Here's how day one looked.