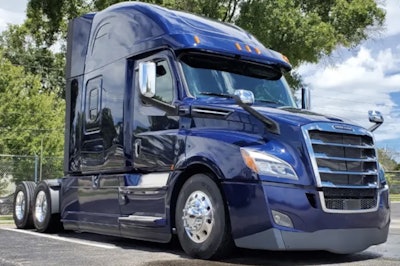 Landstar System owner-operator Steve Wheeler, of Greenville, North Carolina, wow a 2020 Freightliner Cascadia 126 in the company's annual Deliver to Win Truck Giveaway recently.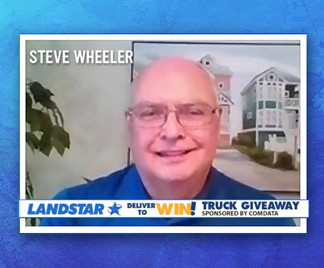 For the second time this year, Landstar gave eligible owner-operators a chance to win a new truck in a giveaway held virtually via Zoom. Wheeler was one of four finalists in the Deliver to Win Giveaway, in which all of the nearly 10,000 owner-operators leased to Landstar were automatically entered.
The winner was determined after each of the four finalists selected the box they believed would make them the winner. Wheeler guessed correctly to win the pearl blue Cascadia spec'd with a suite of safety systems, fuel efficiency features, a 455-hp Detroit DD15 and a Detroit DT12 automated transmission.
"I've never been lucky in my life and you have to be incredibly lucky when your name is picked out of 10,000," Wheeler said. "I am so excited; this is such a blessing. I am incredibly blessed to have won this truck."