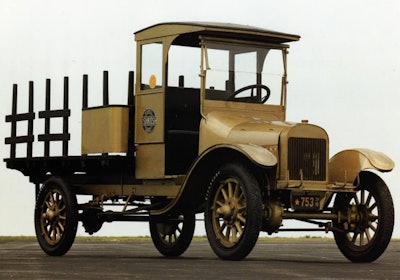 One of the iconic trucks in American manufacturing history is the subject of a webinar next week.
The American Truck Historical Society presents the program on "Old Betsy", the first four-wheel-drive vehicle created by the Oshkosh Corporation. It will be held online Monday, April 25 from 7 p.m. to 8 p.m. Central. You can register here.
Tim Wright will be the presenter and discuss the creation of the four-wheel-drive truck in 1917. Wright has researched Oshkosh for some 20 years.
Old Betsy was fully restored in 2016-2017 for its 100th anniversary. The truck has a four-cylinder engine and three-speed transmission.
Motortrend did a lengthy article on Old Betsy and includes numerous photos of it.