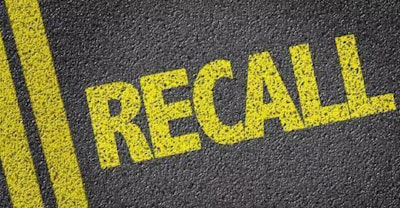 Navistar is recalling some 5,808 trucks because of potential problems with the grille surround, according to a notice from the National Highway Traffic Safety Administration.
The recall applies to International HX520 and HX620 models for the years 2020–2024 produced between March 13, 2019, and Feb. 28, 2023.
The NHTSA said in its recall notice that a grille surround can separate from the vehicles, increasing the risk of a crash. The agency said the vehicles in the suspect population were built with a steel grille surround; all other models use a non-metallic grille surround.
The grille surround is attached to eight mounting brackets by a bonding material. The NHTSA said over time, corrosion can develop between the two dissimilar metal components and cause the bonding material to lose adhesion, resulting in the grille surround coming loose one bracket at a time and could cause the grille surround to separate from the truck.
The agency said drivers can detect if the grille surround isn't flush against the hood during a pre-trip inspection. Another indicator is if the grille area rattles when the vehicle is running.
The remedy will involve replacing the grille surround.
Customer and dealer notification letters will be mailed by May 15, according to the NHTSA.