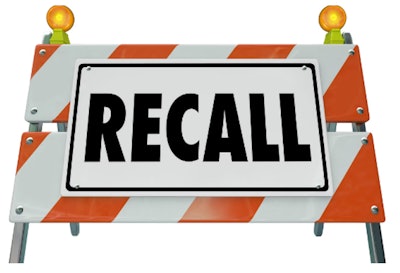 More than 24,000 Freightliner Cascadias are being recalled due to a lighting problem.
According to the National Highway Traffic Safety Administration, Daimler Trucks of North America is recalling more than 24,282 Freightliner Cascadia trucks model year 2020-21 because their hazard warning lights may flash improperly during an "advanced braking assist" event. That means these vehicles fail to comply with the requirements of Federal Motor Vehicle Safety Standard number 108, "Lamps, Reflective Devices, and Associated Equipment."
The NHTSA says hazard warning lights that flash improperly may cause confusion for other drivers, increasing the risk of a crash.
Dealers will update the software controlling the hazard warning lights for free. Notification letters are expected to be mailed out May 19.
For questions regarding the Freightliner recall, contact Daimler Trucks' customer service at 800-547-0712 with recall number FL851.
NHTSA's number for this recall is 23V-208.