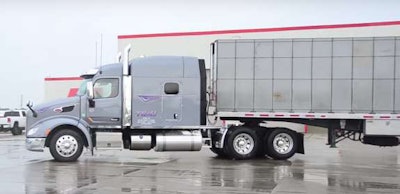 The Midwest Peterbilt Group's "Peterbilt Working Trucks of the Midwest" 2018 calendar includes photos of some vintage trucks from the American Truck Historical Society convention and truck show at the Iowa State Fairgrounds.
The 2018 Peterbilt calendars are currently available free to customers at all five Midwest Peterbilt Group dealerships — in Council Bluffs, Sioux City and Des Moines, Iowa, and Norfolk and Lincoln, Nebraska.
Peterbilt fans can also view further photos of the calendar trucks on the MPG website.