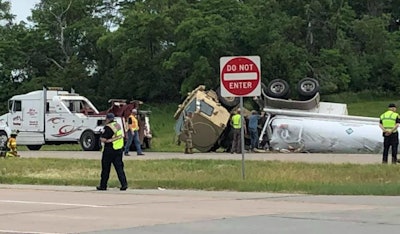 Two National Guardsmen from Illinois and a truck driver were injured in a collision on Highway 37 in Mitchell, South Dakota this morning.
All three were taken to a hospital with non-life-threatening injuries.
The truck was carrying liquid carbon dioxide at the time of the crash. The driver was not identified. The Guardsmen were from a unit out of North Riverside near Chicago, and returning from training in western South Dakota.
Police continue their investigation.