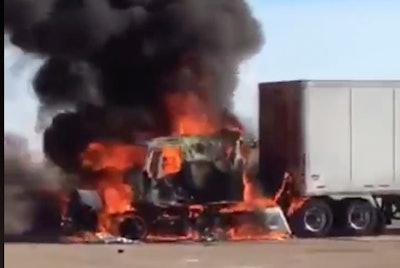 The Nebraska State Patrol and the Ashland Fire Department responded to a truck fire on Interstate 80 Thursday, Dec. 5. The blaze occurred at Exit 420 about 30 miles northeast of Lincoln.
An NSP Facebook post said, "a trooper spotted the fire from the interstate and responded, helping to get adjacent vehicles clear of the area."
No injuries were reported.