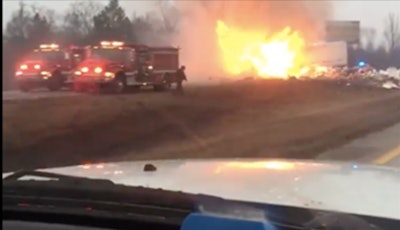 Two tractor-trailers crashed and caught fire on westbound Interstate 40 in Tennessee Wednesday morning, Feb. 12, and authorities report multiple fatalities.
The crash happened around 6:30 a.m. at mile marker 93.8 near Law Road between exits 93 and 94 near Jackson, Tennessee about 80 miles northeast of Memphis.
Authorities have still not identified the victims or said what caused the collision that shut down traffic on westbound I-40 until late in the day.