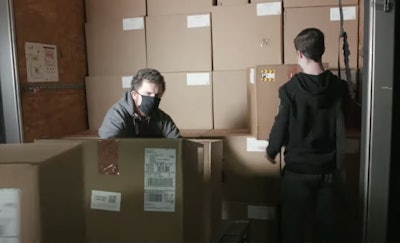 The process of getting COVID-19 vaccine from the Pfizer factory in Kalamazoo, Michigan to sites around the country began Monday. Truckers with Boyle Transportation delivered the long-awaited cargo to a UPS cargo jet at the Lansing Airport.
"Today, we're not hauling freight, we're delivering hope," said Andrew Boyle, co-president of Boyle Transportation, which was hired by UPS to help ferry vaccine from the factory to a waiting plane in Lansing.
The Pfizer/BioNTech vaccine has to be stored and transported at minus 94 Fahrenheit making it a demanding delivery.