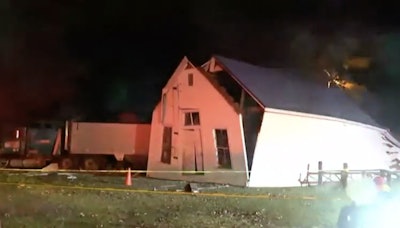 A collision with a car caused a tractor-trailer to leave a North Carolina highway Friday night, Nov.27, and crash into a building causing it to collapse.
The collision occurred on N.C. Highway 39 near Middlesex, which is about 30 miles east of Raleigh.
The truck's driver was taken to a local hospital for modest injuries. The driver of the car was ticketed for failure to stop at a stop sign.
The building is said to have been vacant for many years.