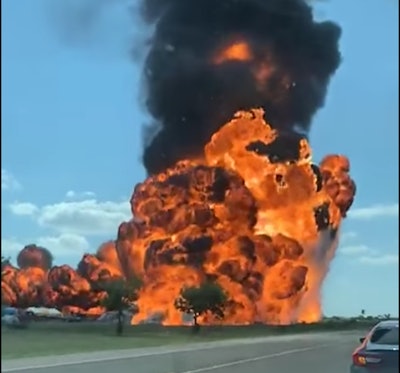 The driver of a fuel tanker and several local volunteer firefighters were injured Sunday, June 13, when. a fuel tanker caught fire and exploded near Crowell, Texas.
Numerous reports of the explosion say injuries to the driver and firefighters were minor.
Crowell is located about 115 miles north of Abilene.