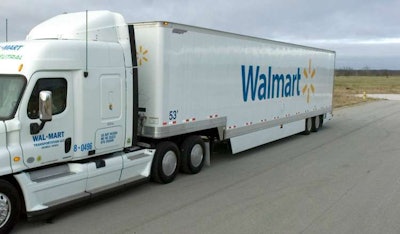 The Walmart truck driver at the center of the fatal high-profile June 2014 crash involving actor Tracy Morgan has asked prosecutors to dismiss the criminal charges against him, arguing the media attention the case has drawn makes it impossible for him to receive a fair trial.
David Jay Glossman, the attorney representing trucker Kevin Roper, filed the motion for dismissal this week in the New Jersey court overseeing the case. Roper was charged last June with vehicular homicide and assault by auto in the crash that killed comic James McNair and severely injured Morgan and several others.
Walmart has settled civil cases with McNair's family and Morgan, but New Jersey's criminal charges against Roper have proceeded.
Roper was allegedly awake for 28 out of the 33 hours preceding the crash, having driven overnight in his personal vehicle from Georgia to Delaware to begin work at a Walmart terminal there.
In two separate reports, the National Transportation Safety Board has said Roper was asleep at the wheel when he approached traffic moving at roughly 10 mph. He was traveling 65 mph, despite the posted 45 mph speed limit in the stretch of the New Jersey Turnpike where the crash happened. He only started to brake 200 feet from the slow-moving traffic.
Roper has pleaded not guilty to the charges brought against him in the crash.